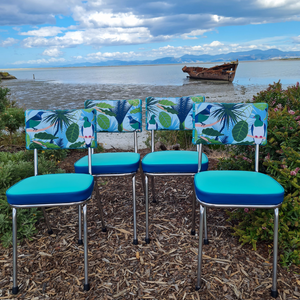 Tonight I googled my business name and discovered this cool website with a listing on me! Here's the link:  Find Furniture Stores    
---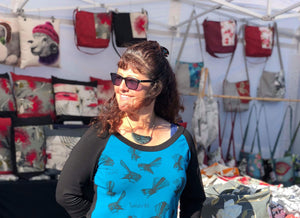 Nelson Magazine July 2020 The Title "Creating an Upcycled life" describes just what I am living. I have recently been injected with a well loved passion of mine. Upcycling retro furniture for people from all over New Zealand. I came up with the idea of people unscrewing their backs and bases from their much loved retro chairs and posting them to me in Motueka to Funk Up! And guess what the courier arrives every few days with pieces from all over NZ. I just love it. Playing with vibrant bold colours is my absolutely fabric part. I can put a...
---
• Julian Noel • New Zealand Made Products • Sarah Colcord • Survive • Survive Revive Thrive • The Stimulus Summit • Vickie Davis • Vickies Funky Cushions • Vickies Originals Nelson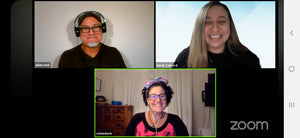 Kia ora! This interview was the second in the series of where Sarah Colcord the founder of this amazing community she's developed within New Zealand Made Products Facebook Page,  along with Julian Noel from Shine connect with people in conversation about how we can survive, revive and thrive together.5 days ago I was the special guest. My business called Vickies Originals Nelson and Vickies Funky Cushions Facebook Page in Nelson. Covid-19 and lockdown hit myself and lost 90% of my business overnight. I shared my journey in this interview as I navigate my business these times.  In 5 days this interview has been viewed by over 10,000 people.  I have also...
---
• CleanupNZ • KeepNZgreen • lovemotueka • motueka • nelson • Pickup100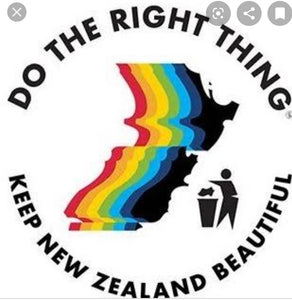 Be a tidy kiwi & help clean up New Zealand.
---
• motueka • nelson • Upholstery Motueka • Upholstery Nelson • Vickies Funky Cushions • Vickies Originals Nelson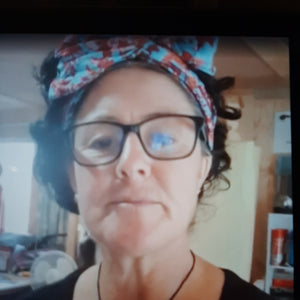 Vickies Originals Nelson: Covid 19 prepared for level 4